We chat with Tamara to find out more about her company Numinous and a favourite city, Edinburgh.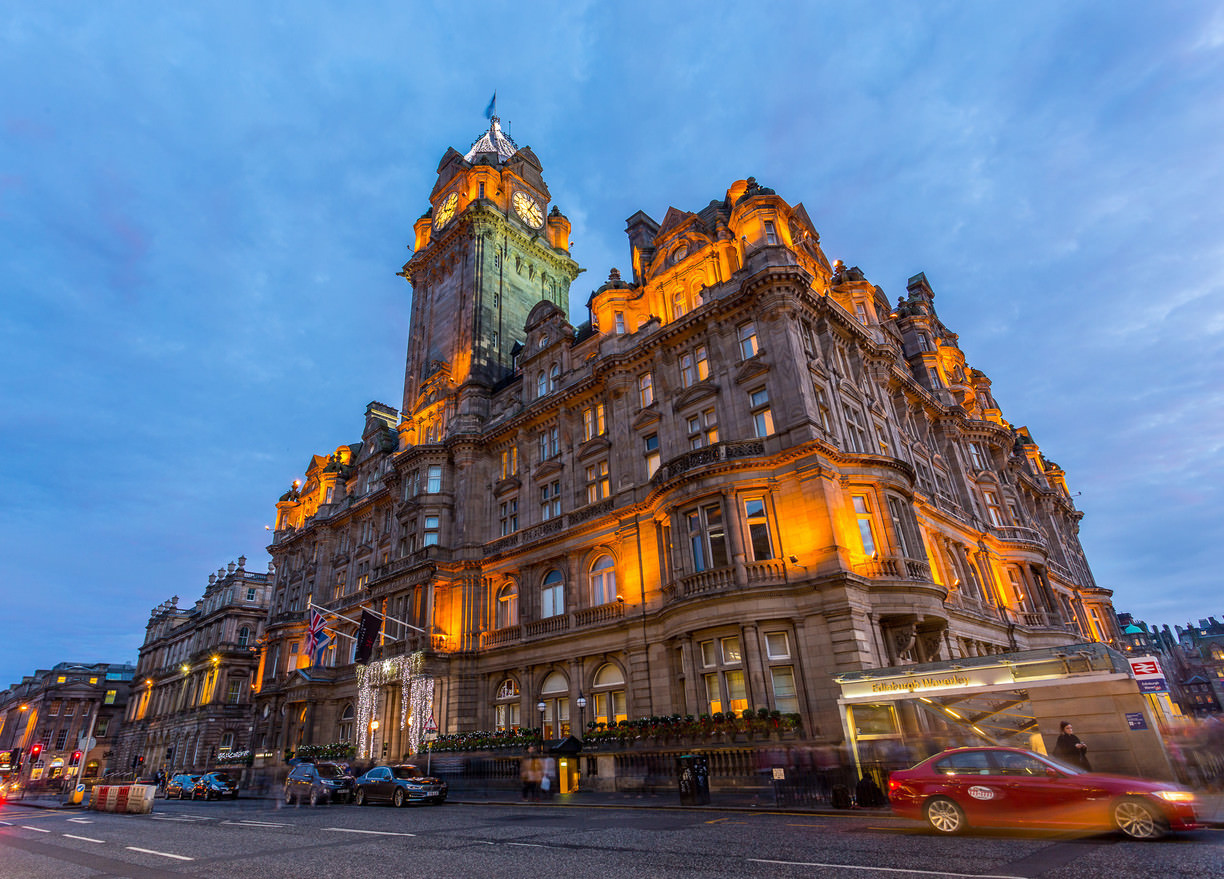 Tell us about Numinous …
Numinous, the word: (adj.) Numinous is Latin and talks about the feeling of awe you may experience by what is in front of you. It's the magical feeling when you see something truly inspiring, be it the scenery, the architecture, or the people before you. Or perhaps when something amazing just falls into place in your heart and your soul when you're travelling. Pronunciation - 'nU-mi-nus'
Numinous, the business: Numinous is a boutique luxury sales & marketing representation company with a portfolio of some of the world's best hotels, resorts and DMC's (destination management companies). Numinous is an amazing solution for luxury travel providers to looking to expand their presence and market share from the New Zealand and Australian markets, for both the leisure and business events sectors. Currently based in Melbourne, and looking to grow…..
The best business advice I've ever received … Don't ever be afraid to say "no, thank you" to something or someone that is not in alignment with your personal and/or professional integrity. Consider your conditions of satisfaction every day.
My proudest moment … Realising that I was actually running an expedition for 150 people across 6 different project sites around Namibia for months on end (I was the Logistics Manager). The reality of "this is actually happening" was astounding and still one of my most magical group of memories, even almost 20 years later….
My greatest strength is …. My (almost) endless pot of positivity.
And a weakness .... That the above sentence has the word "almost" in it.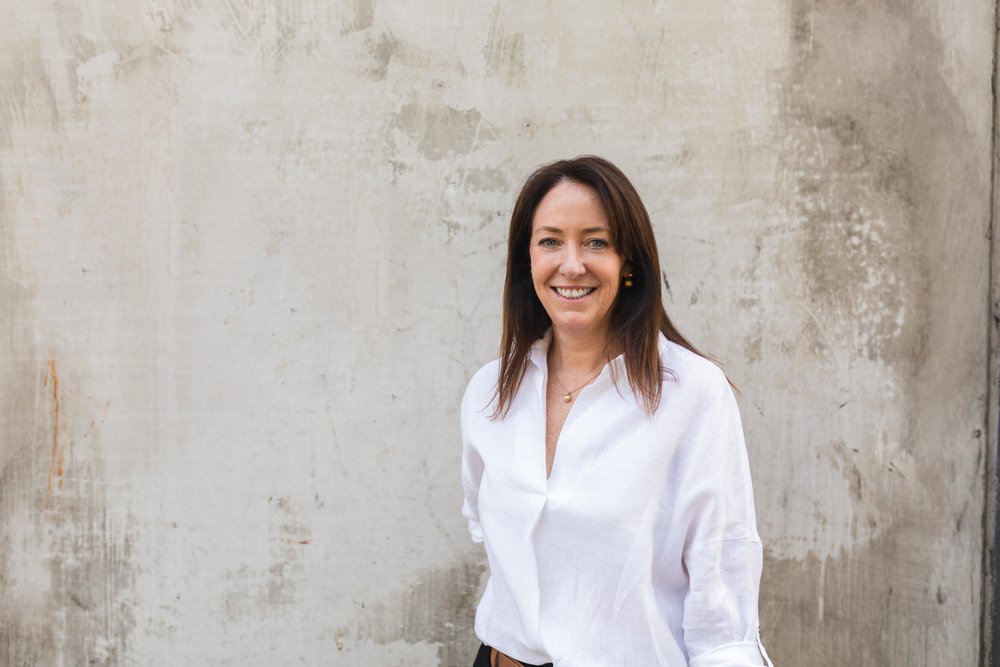 Tamara, you undertake lots of travel in your role – the last city you visited …
Oh – wow – I had 7 weeks in Europe in November & December just gone. I was hosting a client group pre-IBTM World (global event for the meetings incentives, conferences and events industry) in London & Barcelona (thanks to Wedgewood DMC (UK & Spain), Rocco Forte Hotels, and The Langham London, then on to a post ILTM (International Luxury Travel Market) client group through Rome, Florence & Venice, with thanks to Rocco Forte Hotels again and IDI Destination Management Company Italy. I was then catching up with other clients whilst in the neighbourhood (in Scotland & Berlin). My last port of call was London and it was just divine. Bright blue (albeit chilly) days wandering around Green Park and sipping tea (ok, gin) at The Donovan Bar at Brown's Hotel in Mayfair and also being hosted at The Corinthia too – which was an incredible experience. I love the vibe of London, especially at Christmas time… the streetlights through Mayfair, the frosty breath, the cashmere scarves and woollen hats…. So atmospheric.
Your favourite airline/flight experience in the last 12 months …. Oh – easy – Air New Zealand hands down. I was flying from Melbourne to Las Vegas for Virtuoso Travel Week and treated myself to a business class seat. That white leather, the bed to die for, incredible service and the drop of wine wasn't too bad either.
Unquestionably a city of history and also a cool vibe, Edinburgh has so much to offer. Tamara you know Edinburgh very well, you lived and worked there a number of years, share a few insider tips: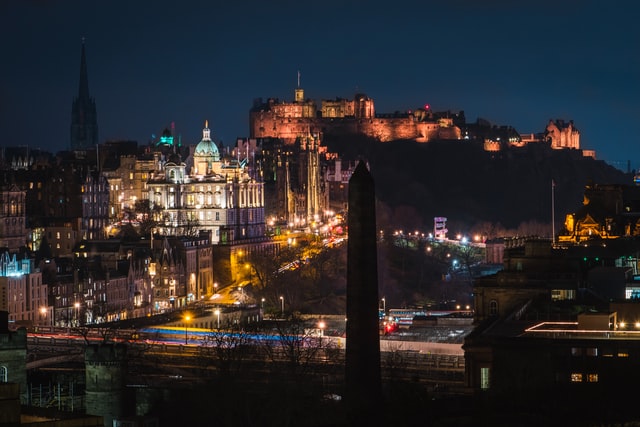 Gosh – almost 20 years! Insider tips…. Firstly, make sure you have a spare day to simply walk. Get lost in the cobblestone alleyways and closes…. Find yourself in a gorgeous wee cashmere store or local pub and try to understand the locals. You must not leave Edinburgh without a stroll through Dean Village, along The Water of Leith and through the back streets of Stockbridge. They're the quaintest parts of the city and you'll find some great boutiques for some locally made gifts & treasures too. When in Stockbridge you've got to stop in on The Good & Proper Deli Co., for a homemade sausage roll (home-made tomato sauce too) or piece of quiche and the best damn Flat White outside of Melbourne! The owner, Sally, is a real character, but you must forgive her for trying to take off our accents very very poorly.
A favourite hotel:
In Edinburgh – it's got to be The Balmoral. Yes, I know I'm biased, but I did move from Bangkok back to Edinburgh to work for this national treasure, and to be a guardian of this Grand Dame, because she is exactly that – a national treasure. Recently renovated and with the most fabulously attentive team, she is so very special. The life that the team breathe into her every day is heartfelt, charming and authentic. It's a special place.
Outside of Edinburgh (and outside of my portfolio), it has to be The Fife Arms. Set on the North Eastern edge of the Central Highlands, The Fife Arms is a privately owned 50- bedroom property, and is the beating heart of Braemar, the wee village it sits in. Originally built in the 1800's as a coach house for the guests of Queen Victoria who were travelling north to attend Her Majesty's parties at Balmoral Estate (not to be confused with The Balmoral Hotel in Edinburgh), The Fife Arms truly is a place that will leave you feeling positively numinous!
For a memorable lunch in Edinburgh I'd go to … Rollo in Stockbridge. Actually owned by a lovely New Zealand lady, Ailsa Rollo (who is slightly bonkers, it's got to be said)… but it's truly the very best of Scottish produce, incredibly well put together, fun atmosphere, great service and fantastic wines… it has been a favourite of mine for years.
And for a special dinner I'd book … Oh – my favourite was always The Honours. It's a brasserie with a Scottish-French blend of cuisine. The Honours is owned & run by a Scottish Michelin star chef (Martin Wishart), so you've got the incredible chef's talent but slightly more home comfort style of food and relaxed (yet professional) service. We went for years and always sat up at the bar to eat to get the chat from the staff too – they were always so wonderful.
Best Afternoon Tea … Hands down at Palm Court at The Balmoral. It's truly iconic for all the right reasons. Ian, playing harp, has been there for some 22 years setting the perfect ambiance, you've the most incredible selection of teas (and champagnes) and the food is second to none. You need at least 2 hours to fully enjoy the entire experience and please do NOT eat lunch beforehand (and only have a very light breakfast for that matter).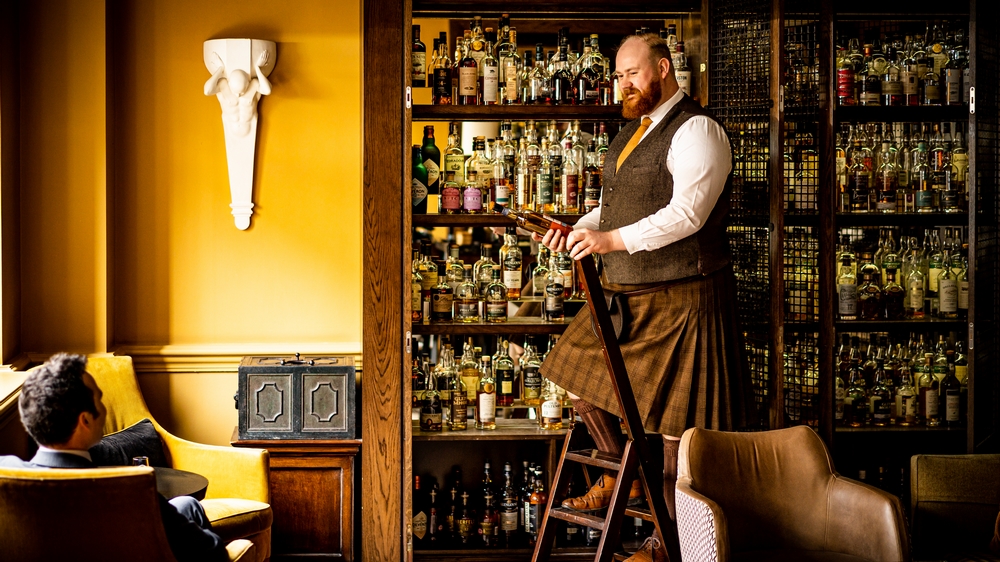 Should we skip the scotch and sip gin instead?
Oh – both I say! Just swap each day. My favourite whisky… Auchentoshan (ock-an-tosh-en) Three Wood. It's not that swanky in terms of price, but it's an easy go-to. Auchentoshan is the name of the distillery, just on the outskirts of Glasgow (and means "corner of the field", aptly the distillery is located…. In the corner of a field). Three Wood because it's distilled in three different types of casks, from American Bourbon to Spanish Oloroso Sherry – and then, finally, Pedro Ximenez Sherry casks.
As for gin, Isle of Harris Gin (infused with sugar kelp) is a serious contender and you actually can't buy it in the off-license, so if you see it in a bar, you must order one… I prefer mine with a lighter tonic and a wedge of pink grapefruit. It also happens to be produced into one of the prettiest gin bottles I've ever seen!
I also love The Botanist Gin (which you can buy over here): The Botanist is an artisanal Islay gin made by Bruichladdich Distillery (pronounced Brook-laddie). It is one of two gins made on Islay, and is distinctive for its 22 hand-foraged Islay botanicals that are added to nine core gin aromatics. Bruichladdich also make a great peaty whisky too – actually – scientifically – the MOST peaty of all the single malts, Octomore…. It's a bit too much for me, but I do like it's little brother, The Classic Laddie.
If I could only spend three days in Edinburgh & surrounds, your must do and see activities:
Get on the Gin Barge! There's a fun wee barge that runs the canals and does gin tastings! It's great fun. I'd also recommend cycling one way down to North Berwick where you can fetch your lobster right out of the water with the local fishermen and have it cooked up for you on the spot. A nice glass of wine or a few beers, wander around the wee town and then get the train back into Edinburgh.
I love some of the more simple things of life in Edinburgh – walking up Arthurs Seat and Carlton Hill to get some great views of the city. Wander the Royal Mile and if you squint your eyes, you can almost see Jamie Fraser from when he had his print shop in Edinburgh (for the Outlander Fans!). I also recommend an "instagram tour" with a great local, Ian Black (his instagram is @iangblack) and he can walk you through all the highlights for photography or instagram in a day… it's a unique way to see the city. If you're looking for a more historical and informative tour, then a Blue Badge Guide is the way to go (they're all great, but Val Eglinton & Anne Reid are my two favourites!).
Eat the Haggis – but from a reputable place (like The Balmoral) – it's often on the menu for breakfast, lunch and dinner. If you're nervous about trying it, opt for breakfast as it's usually just a small piece and feel less of a commitment than it being a big plate full for lunch or dinner!
For tourist attractions, Edinburgh Castle is the obvious one, and it really is quite fascinating. Personally, my favourite is the Royal Yacht Britannia, docked in Leith. Aside from the fascinating history with the Royal family, it's surprisingly fascinating from a mechanical perspective – you get to go down into the engine rooms and explore the workings of the yacht which I find really interesting too – I feel like the yacht holds the interest of more than just those who like the royal family. Many of the underground tours are a bit cheesey, but I do like The Real Mary Kings Close – it showcases what life was really like a couple hundred years ago….
Mix it up with the locals… Morningside, Stockbridge and Leith would be my go to suburbs to recommend for mixing it up with the locals. The Canny Man's Pub in Morningside, Rollo in Stockbridge and The Ship on The Shore in Leith (best fish & chips out there). In the city centre, my favourite pub is Café Royal. It's quite hidden, so you need to know about it or you'd never find it… full of locals and a gorgeous old pub, great food and appropriately grumpy (yet somehow charming) staff.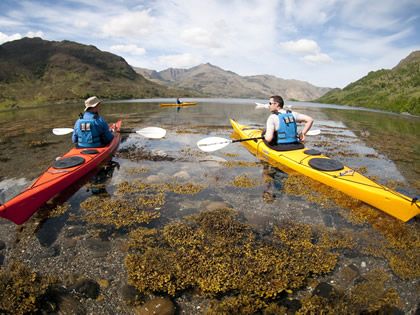 But – if you can get out of town for a few days – you have to book a trip with Wilderness Scotland – if you have a basic level of fitness and enjoy the great outdoors, they can put together the trip of a lifetime! Perhaps some low-level walking in the highlands, and meeting up with locals in the pub that night…., or my favourite has to be the sea kayaking around the Outer Hebridean Islands. Or if it's a work trip (say a group travel incentive) then Hello Scotland are your people – creative, flexible and amazing delivery.
Do you have a favourite place for a little retail therapy?
My favourite "high street" store is Oliver Bonas on Hanover Street – you'll see them dotted over UK & Ireland now, but I really love it – great value for money, quirky clothes, books, scarves homewares… all really cute and slightly left of centre. If you're going to splurge though, Hawico Cashmere will certainly tick all the luxurious boxes for male or female. Of course, if you're in the market for a bespoke kilt, you have to go & meet Howie from 21st Century Kilts. He comes from a long line of kilt makers and has really modernised the wearing of the kilt (and notoriously does not own a pair of trousers)…. And he's quite the character….. tip – if you can't find him in his store, pop into the wee pub across the alleyway – he'll be there for sure.
Instagram: tamarakobiolke
Facebook: Numinous Luxury Travel Representation
LinkedIn: Tamara Kobiolke and Numinous Luxury Travel Representation
Website: Numinous LTR
Tamara, thank you for your generous storytelling - I was transported to all these great places (and look forward to sharing future experiences!)