Interview with Donna Kessler, Managing Director, Tourism Portfolio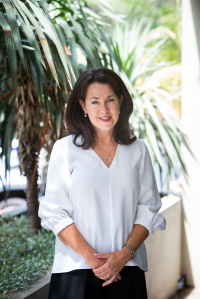 We chat with Donna to find out more about her company Tourism Portfolio, a favourite city and holiday destination.
Tell us about Tourism Portfolio: Tourism Portfolio was established 18 years ago. The time really has flown by. I took time to grow organically which I think has helped me learn as well. We are a bespoke sales and marketing representation company. Our core focus is specialising in Business Development for the meetings, incentive and conference market. We represent only the best Venues, Resorts, Hotels and Destination Management Companies (DMC's) domestically and internationally. As the office is based in Sydney, we are well positioned to establish strong connections with corporates, in house organisers and professional conference planners driving enquiry and opportunities domestically and globally. We are a small dynamic team of four powerhouses!
The destinations and companies you represent: I'm very proud to say that many of the products we represent, have been with me for a very long time, some even from the beginning. The Gold Coast Convention and Exhibition Centre has been there from the beginning. It's a fantastic venue and the Gold Coast continues to remain an extremely popular business events destination. It certainly makes our job a lot easier. Domestically we are keen to grow the portfolio – currently we represent GCCEC, Headlands in beautiful Austinmer and Lakehouse in Daylesford Victoria. Recently we added two great event venues in the Hunter Valley to the portfolio - Ben Ean and Peterson House. Both really unique in their own way. With the current travel restrictions in place and the borders closed we have seen some solid enquiry for the Hunter. These venues are perfect for offsite dinner options. Internationally we work with DMC (Destination Management Company) partners in New Zealand, Brazil, South East Asia, India, Nepal, Sri Lanka, Italy, Spain, France, Portugal , United Kingdom, Scotland, Ireland, Germany, Austria, Hungary, Czech Republic, Malta, Russia, Panama and all through Scandinavia. The product I represent is extremely important to me. I don't take any opportunity that comes along. As you can see, there are a few destinations I don't cover around the world and that's because I have not felt I have found the right DMC. Plenty of operators claim they are the best, anyone can say that. I really dig deep, do the research, talk to some local people before the decision is made. The company culture has to be a good fit and the level of professionalism is also paramount. Over the years we have parted ways with some but I have never regretted those decisions. Our partners are all on the same page. They are all open, professional and committed to delivering creative solutions , they are the best of the best.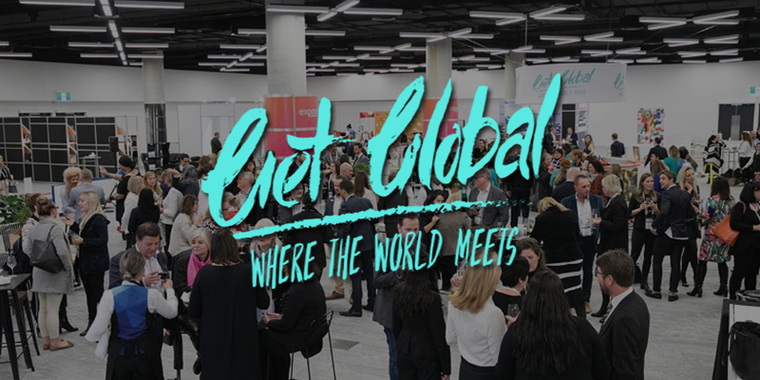 And your trade event 'Get Global' .. Yes, the success of the show has been more than Gary ( my business partner) and I could have envisaged. I was thrilled we were recently inducted into the Meetings and Events Hall of Fame this year for consecutive wins Exhibition of the Year in 2017,2018 and 2019. Quite an achievement. We really run this event on skeleton staff and we are delighted the industry has supported, encouraged and really got behind us. Like you Liz, who even without a Hosted Buyer program, you remain committed to attending and supporting the show. We truly have been humbled. We will shortly be launching Get Local. For years we have had enormous pressure to provide an Asia/ Pacific cost effective show. We believe now is the right time and this will be take place in July 2021 at the ICC (International Convention Centre, Sydney).
The best business advice I've ever received .. When I first started Tourism Portfolio it was not called that. I was given a book to read called How to Make Money out of Thin Air. As a result of that, the company name was changed and to this day I continue to refer to this book and use many of these principles where I can. Show integrity in everything you do and be honest. If you say you're going to do something, honour that. Be happy to walk away from something that doesn't feel right – follow your gut its normally the right decision. Stay in your lane and don't listen to those who try to put you down.. easier said than done! Directness comes with criticism. People don't always like it but I feel as long as its not from a place of malice then be open and honest.
My proudest moment … Geez there are many. Starting Tourism Portfolio and surviving the last 18 years, even in the middle of this pandemic. Watching Get Global grow and go from strength to strength. My friends, my chosen family, a great marriage and of course my family as well. Hopefully my next business venture will be added to that!
My greatest strength is: Greatest? Hmmm I can think on my feet pretty quickly. I'm persistent and have high energy. I'm incredibly loyal. If you're a friend you know it.
The last city you visited: Orange – such a lovely part of NSW. Quaint, friendly and so many lovely cool climate wines. We took advantage of the travel restrictions to see more of our State. I hadn't been to Orange for so many years it was a pleasant surprise. I'm not sure I needed to join ANOTHER wine club though!
Your favourite airline/flight experience in the last 12 months: Qantas to Honolulu. We were upgraded at the gate. Doesn't get much better than that, particularly for an overnight flight!

Tell us about a favourite city, holiday destination and maybe share a couple of insider tips: City: Honolulu hands down. I'm a massive fan. Its my Flop, Drop and Shop place of happiness. I go there so often, I even have a Nespresso machine, beach chairs, toaster, all in storage for my next visit. Insider tips: Hard to say really because everyone has their own reasons they love Honolulu. On a Friday night there is a little very casual place on the walk from the centre of Waikiki to Diamond Head called Barefoot Beach Café at Queens Surf Beach They do breakfasts as well. They have live music nightly and they do a Beach BBQ on a Friday night. Good views of the Hilton Hawaiian Village Fireworks on a Friday. They used to allow you to BYO wine, I'm not sure if that's still the case.
Staycation spot in Australia: Plenty – depends what I'm feeling like. Somewhere beautiful where I can stay with my husband and two border collie dogs. We don't have a very large backyard so to see them run and enjoy the land gives me a great deal of pleasure. I don't know why there aren't more upmarket holiday stays that allow pets.. I wish there was.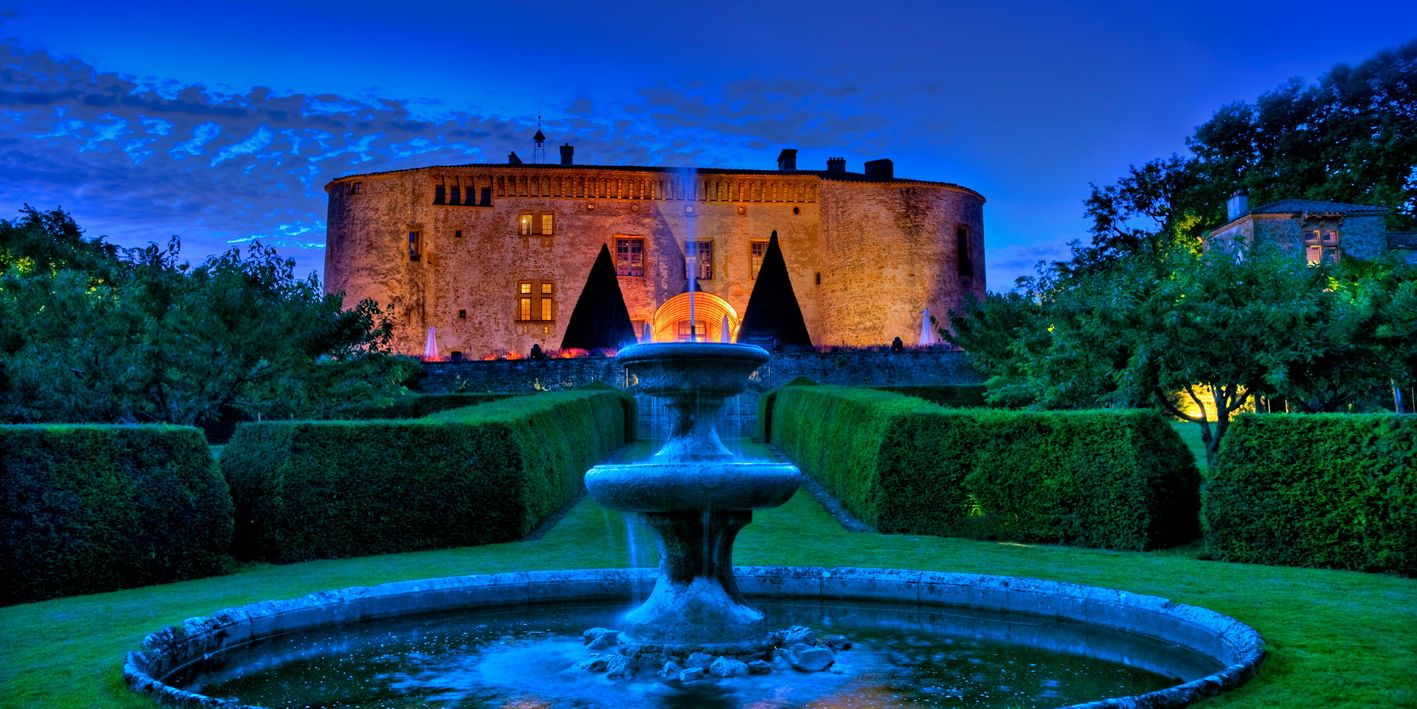 Your favourite hotel in the world: This is a tough one, because I have so many treasured friendships from Hotel contacts but if I have to name… Chateau de Bagnols in the heart of Beaujolais vineyards. 35 minutes from Lyon in France. Amazing really doesn't do it justice. It was not a stay, but very much an experience from the moment you arrive. A medieval castle built in 1217 now classified as a historic monument - it's a special memory and was a privilege to have styed there.
And, Moana Surfrider, Westin Resort and Spa, Waikiki - I'm always welcomed warmly. We go there a few times a year (pre Covid of course). Great location and the views are amazing. I celebrated my 50th with family and friends there - it holds many great memories.
If you could have one glorious dinner at a restaurant right now, where would it be: My husband is a trained 3 star Michelin Chef and worked at Chapels in France before coming to Australia so I'd have to say that would be a home cooked meal by him. I'm a pretty tidy cook myself but nothing compares. He no longer works as a chef and I sometimes wonder what path out lives would have taken should he have stayed working in the kitchen..... I know I'd be a little heavier for sure.
Your favourite shop in the world: You know I'm not really a name brand sort of person. I generally spend money on a classic key piece and then look for affordable on trend articles that keep the look current. So a favourite shop is hard to nominate. I have local boutique favourites. I'm told I have a good eye for shopping. It helps when you love it! For every day, I seem to always find something at COS or Massimo Dutti (Europe).
Three items you always have in your holiday wardrobe: A few bathing suits, sun cream, hat, shorts, golf gear, some significant jewellery and of course I wouldn't leave home without my makeup bag!
What do you never travel without: A business class air ticket! Ha.. no really - toiletries, boring but true.
Three places you want to go but have not been yet: Greece - to see the white landscape and crystal blue waters. Malta fascinates me. During these COVID times we are taking the opportunity to learn more about our DMC destinations and our DMC in Malta really inspired me to go there! I had no idea about how special it is. Apulia – I've been trying to get there for a while and during this time its now become very popular. It looks like a beautiful combination of a few destinations. I should have listened to our Italian DMC years ago and I would have been ahead of the trend! If I could sneak in another few it would be Sicily, it looks stunning and the Champagne region of France. Champagne is my absolute favourite and I can't believe I've never been there!
www.linkedin.com/company/tourism-portfolio
www.facebook.com/tourismportfolio
Donna, thank you so much ... looking forward to sharing a bottle of Ruinart soon!